How A Shanghai Customs Broker Handled the Customs Clearance for Culture Media and biotechnology Tools ?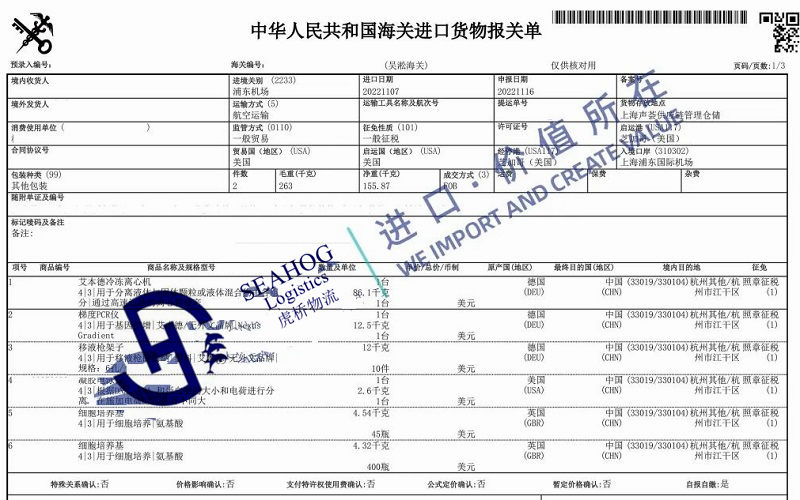 In recent years, modern biotechnology has developed rapidly, nobly with genetic engineering, cell engineering, enzyme engineering and fermentation engineering, and has been influencing and changing people¡¯s production modes and lifestyles. Relevant products of biotechnology, for example culture media and special tools and equipment need to be imported from abroad.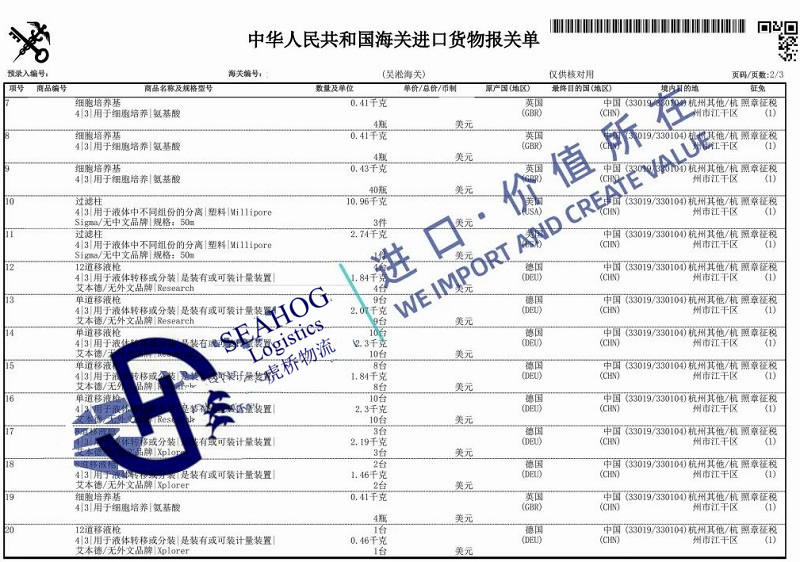 Seahog¡¯s Shanghai customs broker team recently helped cleared a shipment with biotechnology products from USA at Pudong Airport , including refrigerated centrifuge, PCR, cell culture media, etc,. The countries of origin included Germany, USA, UK. We have shared the related Customs Import Declaration Sheet and pictures of some of the products. With rich experience as a Shanghai customs agent, our team completed the customs clearance at PVG airport fast. The client was very happy.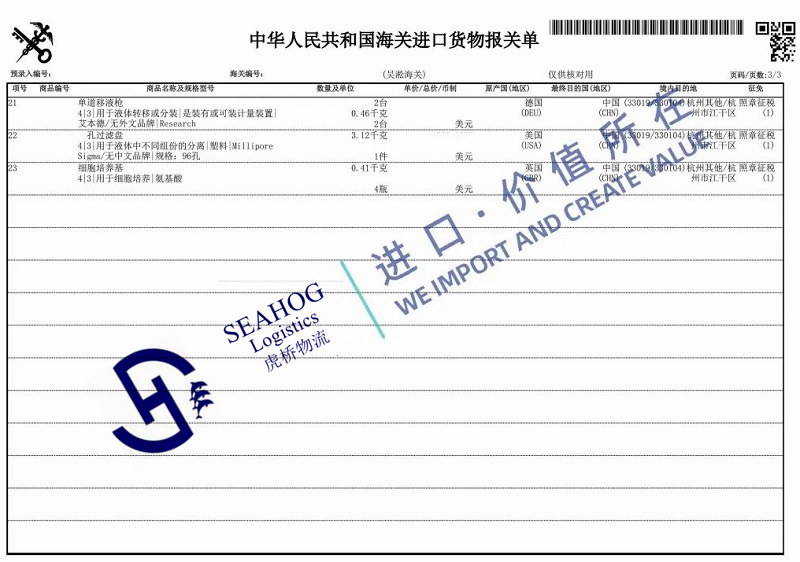 There are lots of relevant products of biotechnology. Culture media is one of the most common. As below, we would like to introduce the notes for the importation of culture media.
1.Most culture media have very strict requirement for temperature. And some culture media shall use refrigerating transportation.
2.The preservation time of culture media is short, so it is important to use an experienced China customs broker to ensure customs clearance efficiency.
3.The HS code for culture media shall be confirmed before importation. Some culture media shall apply for approval of special articles.
4.The accurate and complete product info and the required documents for customs clearance in China shall be provided in advance to ensure a smooth customs clearance.