Operation Case: How Seahog¡¯s Shenzhen Customs Agent Team Cleared Frozen Meat?
Seahog, an import logistics provider and China customs agent, is able to provide a full set of import cold chain services for frozen meat. We have companies that are qualified to import frozen meat, which means we can help clients obtain automatic import license, and sign agreement with refrigeration house, handle CIQ declaration and China customs declaration, and obtain Inspection & Quarantine Certificate for Entry Goods, and so on.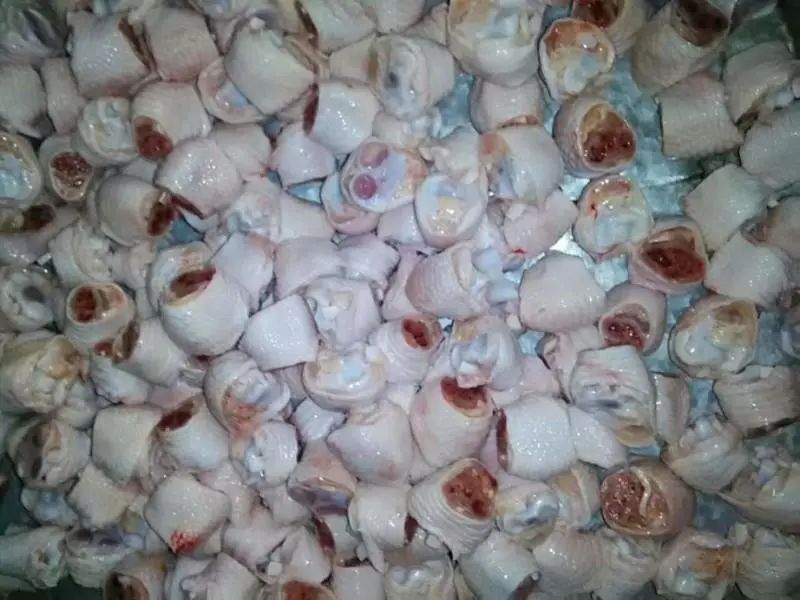 As below you can see the China Customs Declaration Sheet for a shipment with frozen chicken feet from Russian which was cleared by Seahog¡¯s Shenzhen customs broker team at Yantian Port. Based on this actual import case, we would like to share something about getting frozen meat imported into China.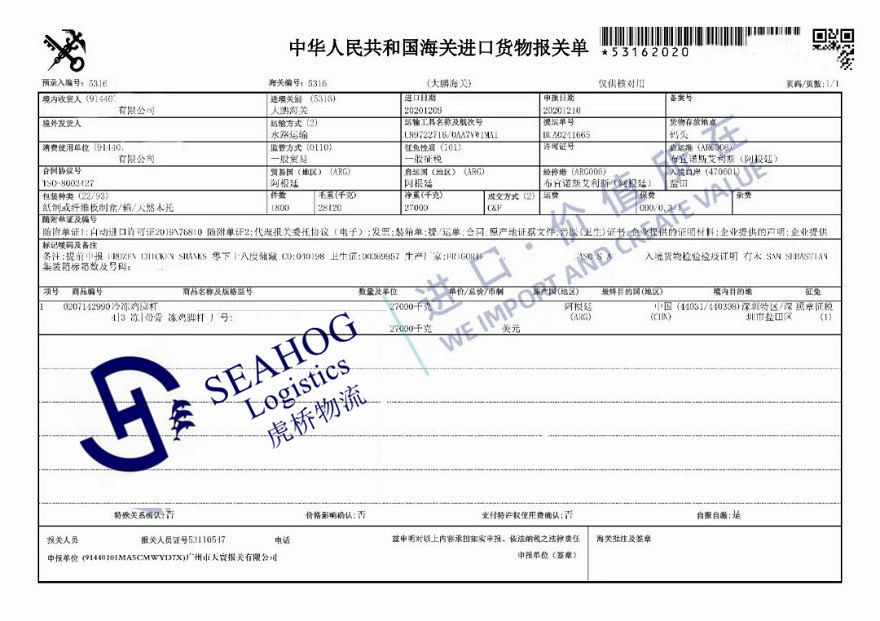 The required documents for handling China customs clearance for frozen meat
1.Quarantine Permit for Entry Animals & Plants, Automatic import license, both shall be obtained in China
2.Health certificate, certificate of origin
3.Sales contract, invoice, packing list, bill of lading
4.the registration number of shipper and consignee at China customs system as frozen meet importer/exporter
5.the agreement with refrigeration house
6.letter of commitment for imported food
Special Reminder
The product type, exporting country/region and manufacturer shall be consistent with the relevant information in Product List from Frozen Meat from Countries/Regions That Meet Assessment & Review Requirements or that China Has Traditional Trades with as announced by China Customs. Before shipping to China, imported meat shall obtain Quarantine Permit for Entry Animals & Plants from China.