Guangzhou Airport Customs Agency£ºHow to Handle Customs Clearance for Frozen Sea Cucumbers?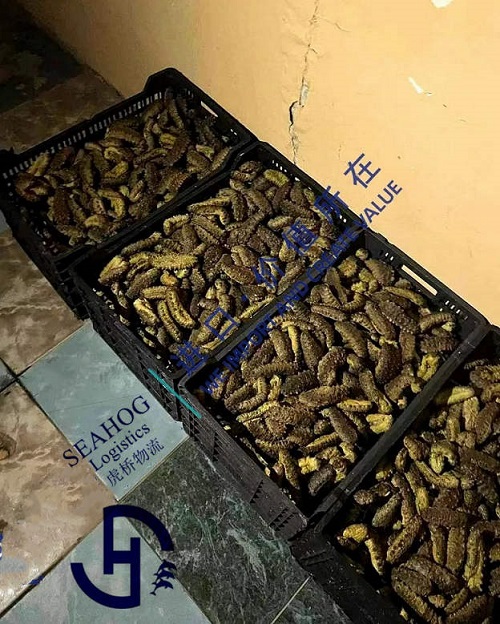 Our Guangzhou import customs clearance agency company recently helped import a shipment with 200kg frozen apostichopus japonicus from Mauritania at Guangzhou baiyun airport. As pictured, you can see the relevant customs declaration sheet and the photo of the apostichopus japonicus. Based on this case, we would like to share the basic flow of the importation of sea cucumbers.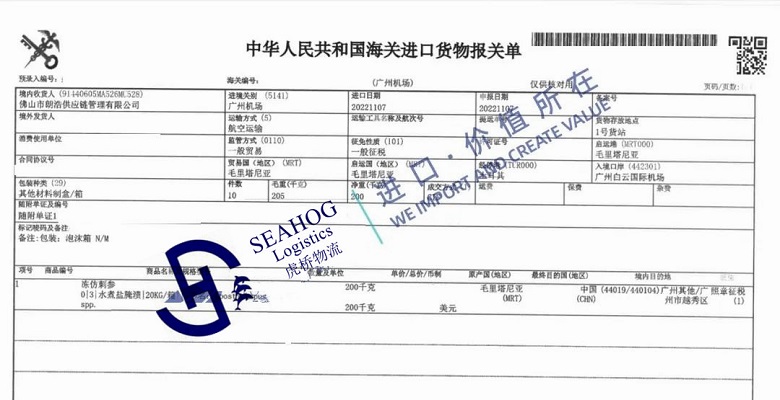 1.Check if the sea cucumbers to be imported have entry access.
2.Check if the manufacturer has been registered at China customs system and have obtained the registration number
3.The exporter and importer shall be registered at China customs system as food exporter/importer
4.Review the required documents for customs clearance in China
5.Exchange D/O when the shipment arrives at the port
6.Declare to China customs/CIQ
7.Customs inspection, disinfection treatment
8.Customs release when the shipment passes the inspection
9.Obtain inspection and quarantine certificate for the imported sea cucumbers.
Our company has very rich experience in handling the import customs clearance in China for frozen/live/dried sea food. Welcome to send us inquiries.
Sea cucumbers like to inhabit in seabed that is 3-15 meter deep, with clarified water, smooth flow , reefs covered by seaweed or fine sediment, and without injection of fresh water. Sea cucumbers are elastic, with transparent stings and taste very good. They are a very common imported seafood in China.