Guangzhou Customs Agent: How to Import and Clear Tires in Guangzhou?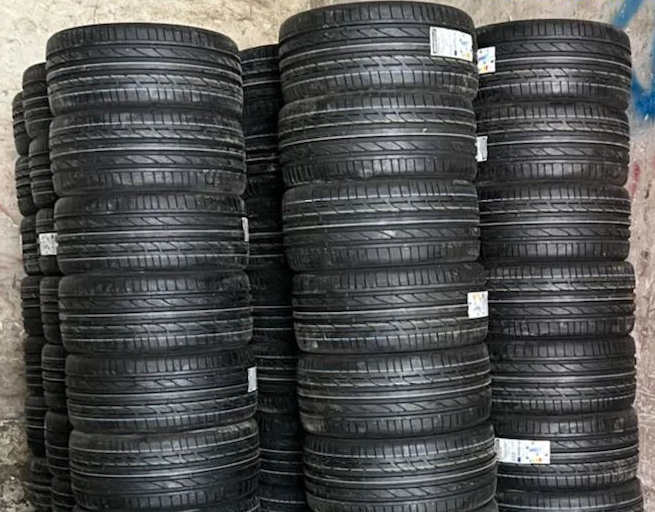 Tires are one of the important components of automobiles. SeaHog Supply Chain¡¯s Guangzhou Customs Clearance Agent team recently helped import a shipment with new pneumatic Tires from Hong Kong at Guangzhou Nansha port. There were totally 516 pieces for Tires, 416 pieces originated from Japan, and 100 pieces made in Poland. All the port customs clearance procedures were smoothly done on the same day of the arrival as SeaHog Guangzhou team had prepared well in advance. The shipment was drawn to accept inspection at destination place, which SeaHog team also assisted. In the whole process, SeaHog dealt with an efficient and professional manner. The client was very happy with our services. As pictured you can find the China customs Declaration Sheet and the product photo of this shipment.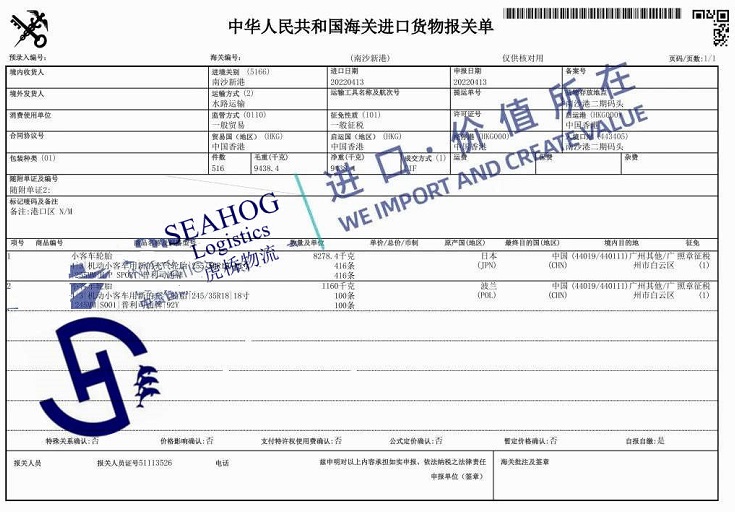 The applicable HS code for the new pneumatic Tires is 4011100000 with 10% import duty and 13% value added tax.
Some points one needs to be aware of before importing types to China.
1.Used Tires are banned from importing. Used Tires, known as black pollution, are harmful wastes as internationally recognized. The recycling of used Tires has been a global challenge. If used Tires not be degraded, it will cause environment pollution.
2 In accordance with the Announcement on Publishing the China Compulsory Certification Enforcement Regulations for Motor Vehicle Tires as issued by Certification and Accreditation Administration of the P.R.C, pneumatic Tires, including passenger car Tires, truck Tires and motorbike types shall be enforced with China Compulsory Certification. Types that have not been certificated as requested shall not be imported into China.
2.The unloading of Tires from truck for inspection is not an easy job.
Shall you have any question about the importation of Tires or face any problems during the import, please feel free to contact SeaHog who will always offer you a professional import solution.