Guangzhou Airport Import Clearance Case: Volcanic Ash from Japan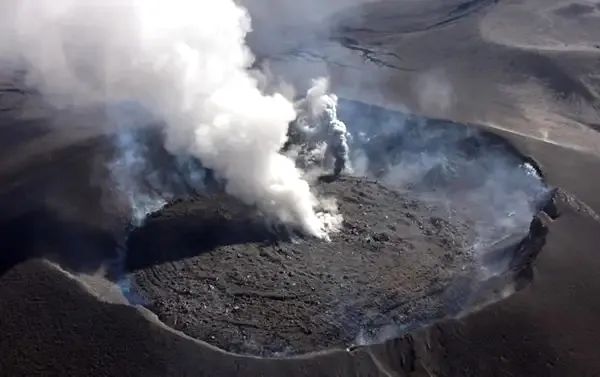 Volcanic Ash refers to rubbles and mineral particles smaller than 2 mm in diameter from volcanic eruptions. In explosive volcanic activities, solid rocks and molten lava are broken down into fine particles and form volcanic ash. It has pozzolanic activity, that is, it can react with lime (CaO) at room temperature and in the presence of water to form hydrates with hydraulic gelling ability. Therefore, it can be used as a cement admixture and a concrete admixture after being ground. Seahog¡¯s Guangzhou customs agent team recently helped import a shipment with volcanic ash from Japan. The HS code for volcanic ash is 2530909999, with 3% import duty (currently, there is a zero temporary rate) and 13% value added tax. The customs clearance was done at Guangzhou airport by Seahog Guangzhou team.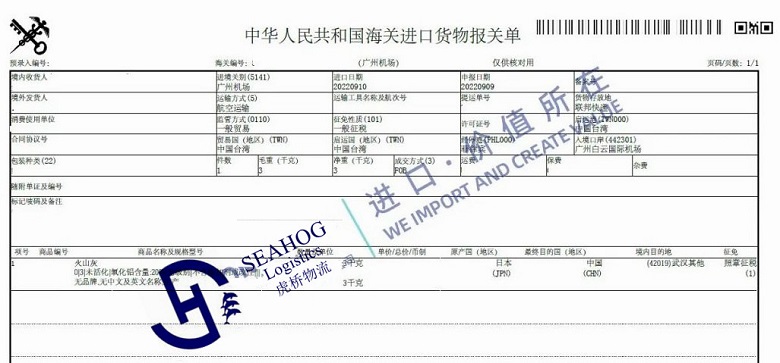 Volcanic ash should be classified as a mineral product according to its compositions. Laboratory testing will be involved when importing it into China. The main testing subjects are mineral content testing, radioactivity testing, and harmful element content testing.
Volcanic ash is a high-risk sensitive cargo. It is recommended to test it in advance before loading, so as to have a preliminary judgment on the product.
Before importing, you should consult a professional China import customs clearance agent in advance, confirm the import port, check the HS code and do document review, to ensure that the goods pass the customs clearance in China smoothly.