How to do the Customs Clearance for Dried Myrcia Leaves in Shanghai£¿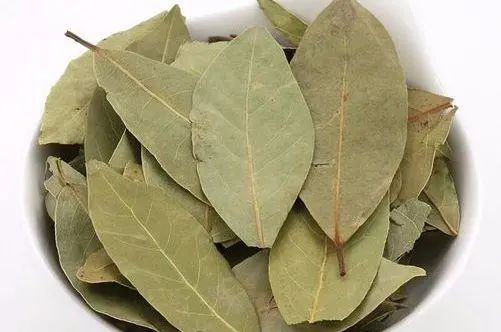 Myrcia, scientific name Laurus nobilis, originated in the littoral areas of the Mediterranean and bush rock areas of Asia minor, is now planted all over the world. Dried Leaves of Myrcia are a common food flavour and also a medicinal material that can help dehumidify, relieve pain, remove coldness and invigorate stomach. In a word, Dried Leaves of Myrcia are both medicinal and edible.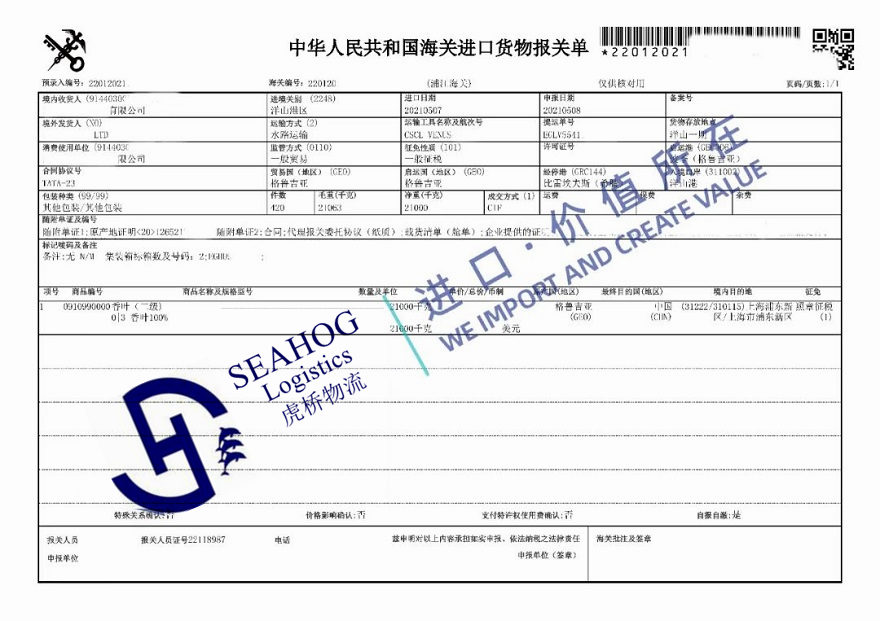 As pictured you can see a China customs declaration sheet which is for a shipment with Myrcia leaves originated in Georgia. The Mycria leaves were imported as food flavour. The applied HS code was 09109900000, with 15% import duty and 13% VAT. Sales contract, invoice, certificate of origin, phytosanitary, ingredient list, China label and production date certificate were provided for Shanghai customs clearance handling. The operation flow was nothing special, just like other common food. Our Shanghai customs agent team completed all procedures in just 2 days. Everything went very smooth.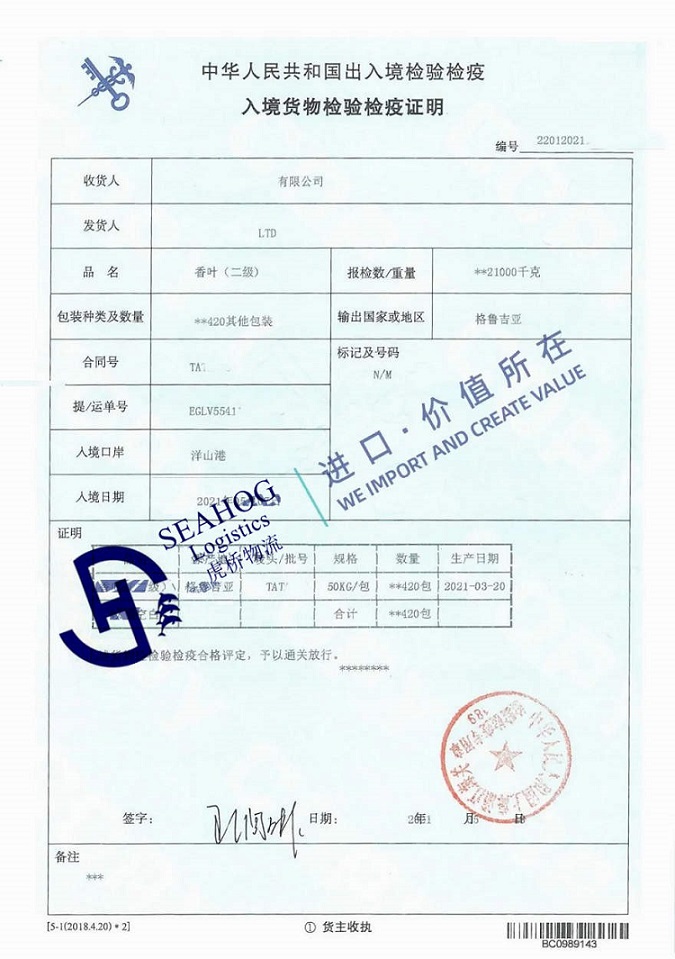 Notes:
Like tea leaves, Myrcia leaves have different grades and different prices accordingly. When the grade of imported Myrcia leaves is shown on China custom declaration sheet, official grading report shall be provided. The mentioned Myrcia leaves that Seahog Shanghai helped import were Grade two. When handling customs clearance in Shanghai, the official grading report was also provided. As you can see, the grade is shown on the Declaration Sheet.
If the Myrcia leaves are from Countries that have special tariff treatment with China, the certificate of origin in matching form shall be provided to enjoy the preferred tariff.
Seahog Logistics is very experienced in handling import customs clearance for all types of products including products that are both medicinal and edible, like Myrcia leaves. We always ensure efficient and smooth importation for clients. Welcome to send us inquiry