ShangHai|Shenzhen Customs Clearance Cases for Integrated Equipment for Government Services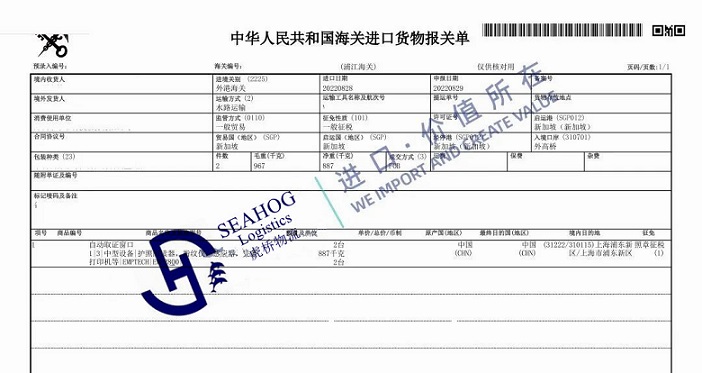 The so-called multifunctional integrated devices is to put several independent functions in one device. The automatic certificate-collecting window equipment recently imported by Seahog¡¯s Shanghai customs agent team on behalf of one client is a multi-functional equipment integrating reader, fingerprint reader, sensor, printer and other functions. As below you can see China customs declaration sheet for this equipment.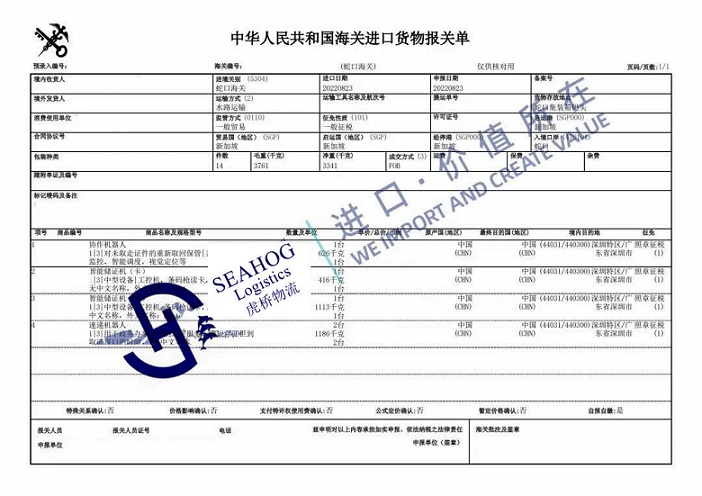 Seahog¡¯s Shenzhen customs broker team helped clear similar integrated devices which are applied in government services, for example a collaborative robot that fetch and keep the certificates which are not collected by people, smart certificate storage machines and a courier robot that transport certificates in Government Affairs Hall. As below you can see the relevant China customs declaration sheet.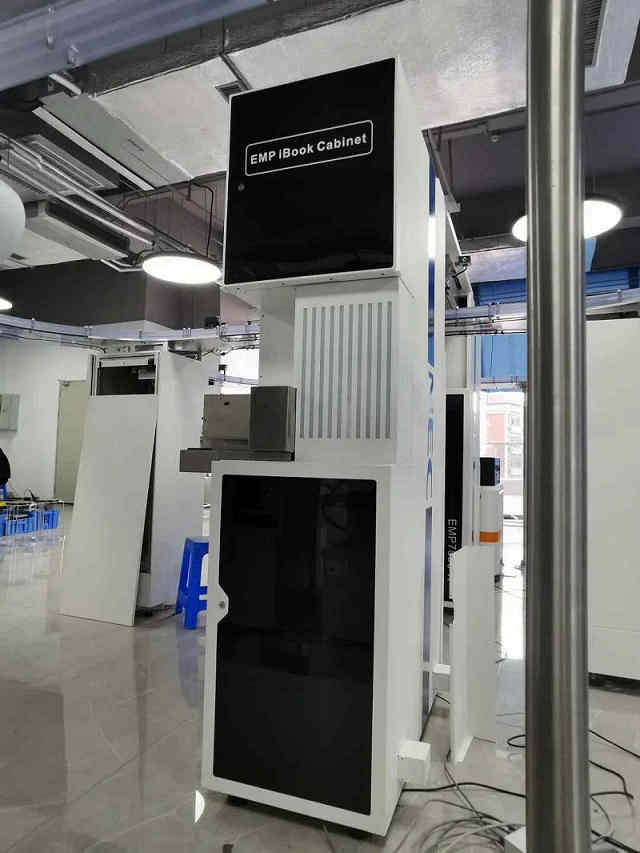 Based on above two cases, Seahog would like to share something shall be noted when importing equipment/machines to China.
1.The most difficult job before importing equipment to China is the HS code classification. Imported equipment can be classified to combined machines, multifactional equipment, Functional unit equipment and so on. Pre-classification shall be done based on the equipment¡¯s functions and working principles.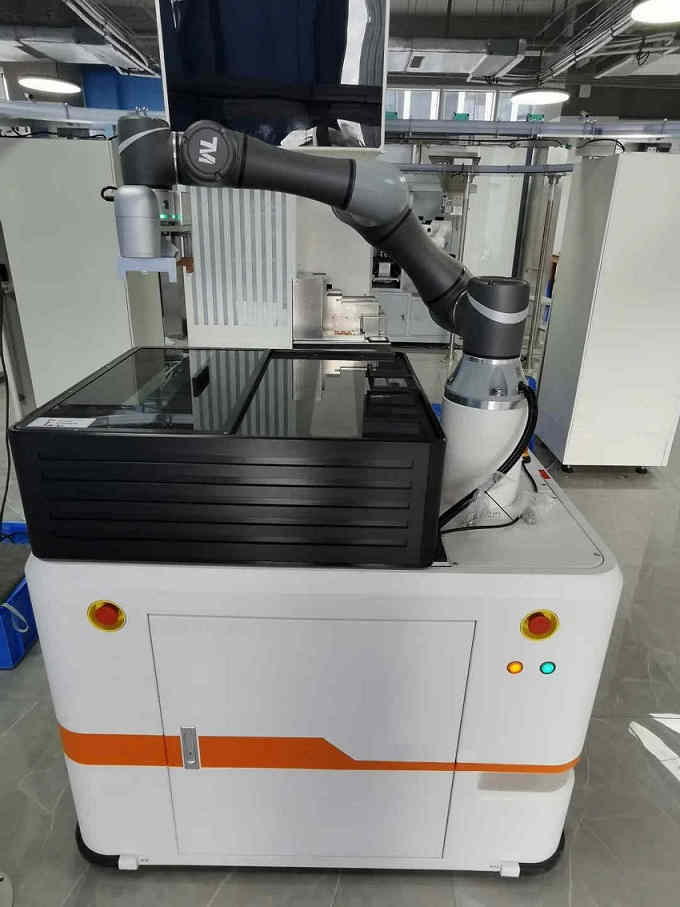 2.It is very important to confirm whether the equipment is new or used. Most second-hand/used equipment shall do pre-shipment inspection before shipping to Mainland China, and some shall obtain automatic import license. It is probably that equipment which is too old can not be imported because it is determined as solid waste.
3.The new/old condition of equipment is directly related to Customs review on its declared price. The importation of used equipment will face customs price review. Documents that can support the declared prices shall be submitted when customs price review is carried out.
4.Destination inspection which shall be conducted at the destination maybe required.